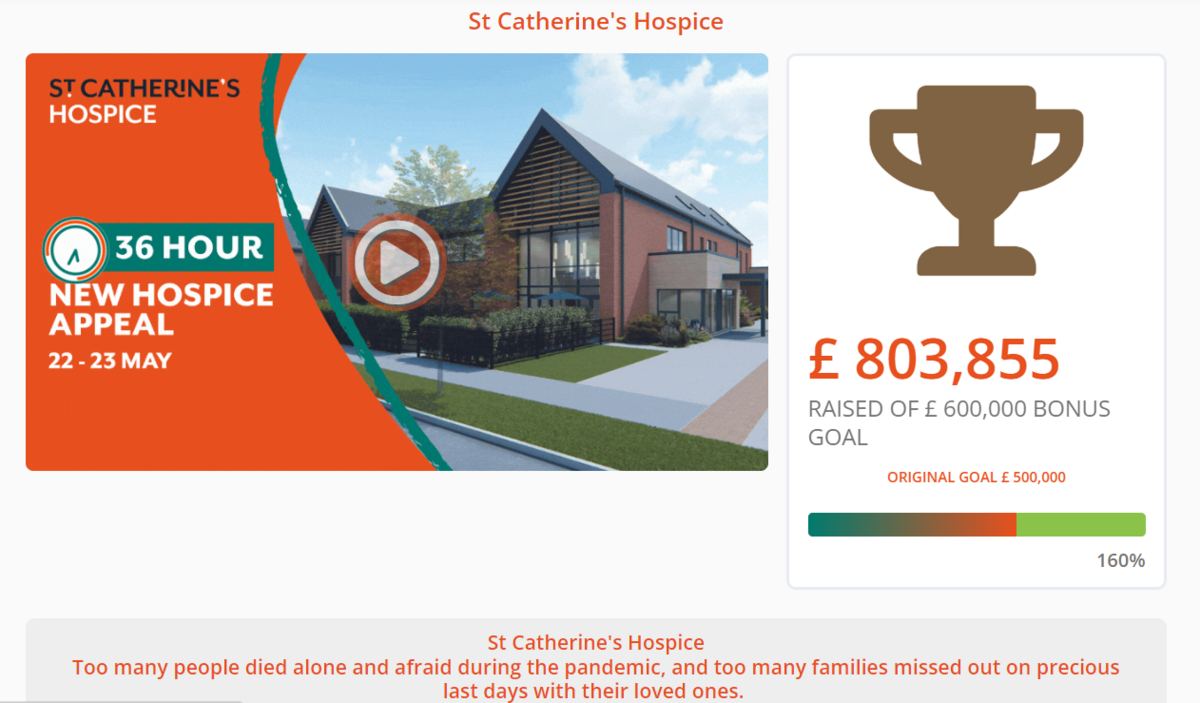 Assertions about the need for hospices to diversify their income generation portfolios go back many years. Similarly, calls for increased adoption of digital technology to raise funds are hardly new. Yet, to date, there have been few examples of using the latter to do the former, at least on any major scale.
However, earlier this week St Catherine's Hospice in Crawley raised over £800,000 in 36 hours via an on-line crowdfunding campaign to help fund the building of their new hospice. This follows similar success for the likes of Noah's Ark and Hope House, both children's services. The former have raised over £2 million twice from such campaigns – and both times for revenue not capital purposes.
This relies on recruiting 'champions' – individuals, companies or organisations - to promote the campaign to their friends and contacts. Ideally, charities also find major funders who will agree to match sums raised to a certain level – normally a six figure sum. St Catherine's had 108 champions, 1869 donors and 4 'matchers.' Giles Tomsett, St Catherine's CEO said there was much hard, long and complex work involved and the journey was a roller coaster. But the results speak for themselves.
I have previously spoken of hospices preference for transactional forms of fundraising – events, lotteries, retail – which whilst important have a lower return on investment than areas such as legacy giving and major donor support which if undertaken in a sustained, strategic way can be transformational in their impact.
Perhaps it is time to add digital fundraising to the list of potentially transformational activities?
Please contact me if you want to learn more about such campaigns.